Skip Navigation
Website Accessibility
We are so grateful that you are shopping small! Local Quilt Shops are a labor of love. Love of quilts, love of fabric, love of color, and love of you creative and wonderful people! Sure you can find some "good deals" from some big box shops, but if you truly love to come in to touch and feel the best quality fabrics, and be a part of a community of quilters then by shopping small you are the most important part of the quilt shop! The heartbeat of quilt shops is YOU, the loyal customer,
and we love appreciate you!


Please follow us on Facebook and/or Instagram so you don't miss a thing!!


Thank you!
Some of Our Favorite Products


**Wondering where to find the next Fabshop bunny?

Hint: Is your favorite at the top of this list?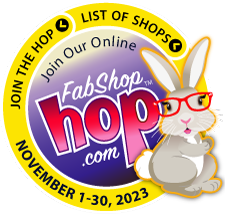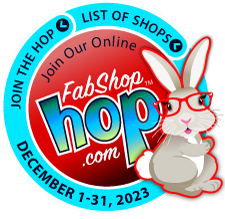 Shipping rates are as follows:
Shipping charge on all orders up to $99.99 is $7.00.
Orders over $100 ship FREE
You have many options of places to shop from so why shop from us?
You can be confident in ordering new fabric and supplies from My Quilting Loft. We only carry the very best quality.
Your order will be shipped out right away because we understand it's pretty fun to get new fabric and that you'll want it asap.
Fabric is something that makes our hearts and souls happy! All of the choices of designs and textures and colors (oh my!!) just excite us and we bet you're right there with us. Cutting it all up and sewing it back together again is just the icing on the cake!!
We want you to be more than happy with your purchase! If you are not completely satisfied please return your item within 30 days for a refund minus the cost of shipping. Patterns and other copyrighted items cannot be copied or returned. Once you make a cut in the fabric, it's yours to keep.
We are happy to ship to any country at the rate USPS charges for international shipping. Please allow additional time for international shipping. Please email Kristi@MyQuiltingLoft.com so we can set up international shipping rates for where you are.